Aftershock is a DLC map.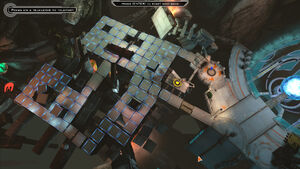 It is a wrecked version of the
Mine
map.  In between and during waves, a black and enormous creature can be seen walking to the left of the are where the wave spawns.  It shakes the entire map and makes a noticeable noise while doing so.  The game's files name it Tilgash the Conqueror, and it reappears in the final level of Sanctum 2.